2021 Alumni
Published on October 26, 2022
–
Updated on November 7, 2022
The Centrale Nantes Alumni digital platform launched in January 2020 has more than 6600 active alumni accounts. It is designed to facilitate contact and networking between Centrale Nantes alumni.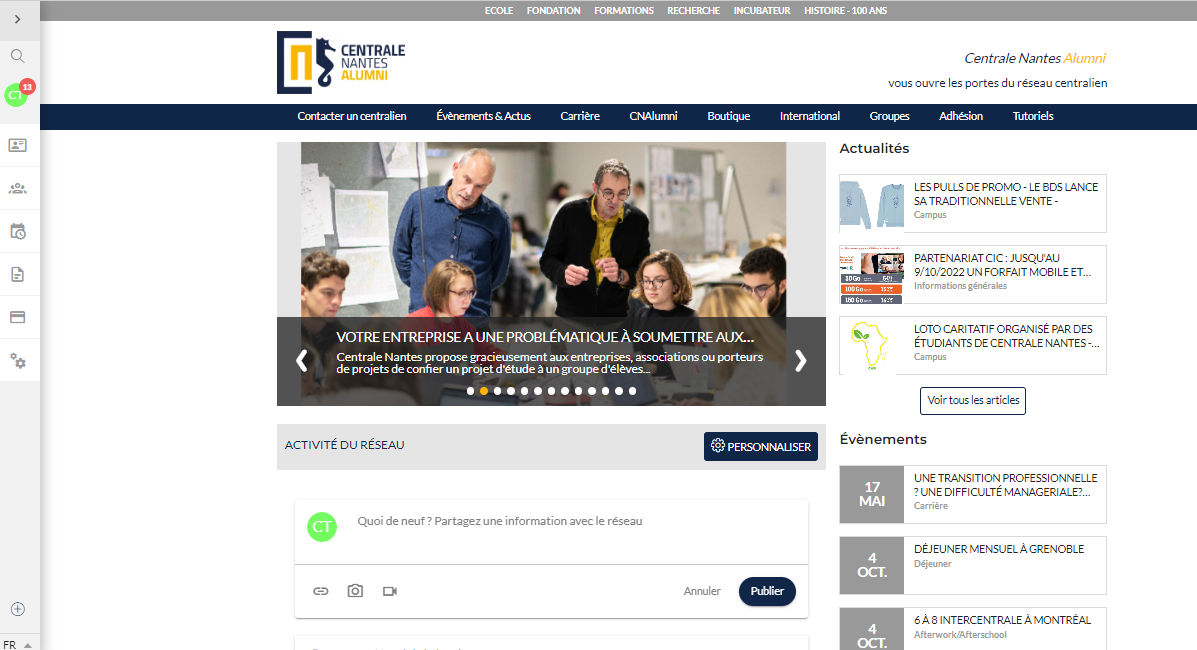 More and more digital technology to help and support more and more graduates
Showcasing the careers of Centrale Nantes graduates
Disseminating high value-added scientific and managerial information
Engaging with and involving graduates in school life
110 email campaigns, 22 activation campaigns, 2 contact data update campaigns
Replay access to conferences and expert talks (bit.ly/ReplayCNA)
The launch of "Nantralien portraits" - with alumnis interviewed by students and posted on Instagram to raise career awareness among students and young graduates
Strong involvement of alumni in the consultation for the school's new slogan: "Reinvent engineering".
Faster sharing of events on Centralian platforms CACCS Events, Centrale Carrières, Common Directory.
...and of course the success of the Goodies Shop, driven by the sale of the new class sweatshirt!
A direct interface means that student profiles have been automatically integrated on the
www.centraliens-nantes.org
website since the start of the 2021 academic year.
Open to the School's staff and teachers, it is a truly dynamic and interactive network on which everyone can put forward a project, create/join a group, discuss professional topics or favourite subjects. Students, graduates, school staff and teachers are invited to activate their account if they have not already done so.
Once more this year, events have been created by the Executive Education Department... articles have been published to call for P2E study projects, and international business development projects. An example:
on the initiative of Pascal VIAUD (Class of 1995) of the Taiwan group
, organisation with a group of students of the Wind Energy ASIA 2022 exhibition. The International Relations Department took advantage of the experience to create links with graduates abroad.
The main objective is to maintain contact.
By contributing to remote events with students, in particular through our Take off operation in January 21 to make up for the exceptional absence of the 2020 graduation ceremony and by helping to organise the Class of 2020's appearance on stage at the 2021 graduation ceremony. Registration for the 2021 graduation ceremony took place via the website
www.centraliens-nantes.org
.

End of 2021: a new coaching package introduced by Clotilde Nicolay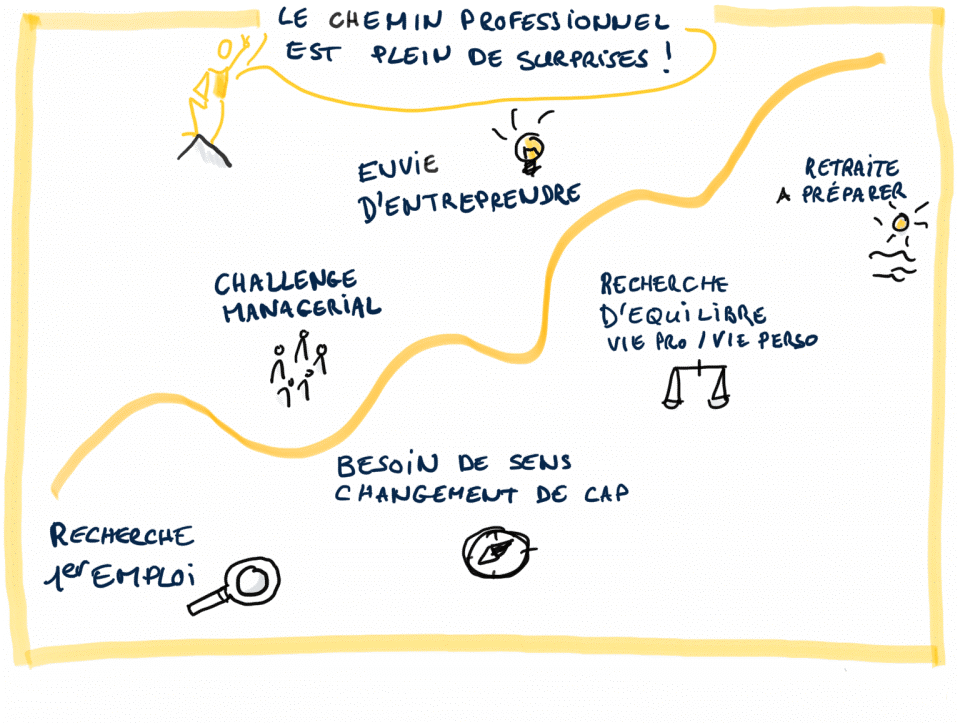 "Considering a career move?
Looking for more meaning in your work? Or a change of sector of activity?
Facing challenges in your professional life?
A difficulty with your team or your manager? Taking on a new position? Stress and pressure to manage?
Starting a new project in your life?
Going to live abroad or coming back to France? A work/life balance to find?
Don't struggle alone
Throughout the year, Clotilde will assist through individual or group coaching sessions (CODEV)"


A committed Board of Governors
Electing new board members was an opportunity to increase the presence of students and young graduates within the association's bodies.
The Communication Commission: an organisation on which each commission can rely.
Published on October 26, 2022
Updated on November 7, 2022